***WORK IN PROGRESS***
How it works
In the far North of your main island lies the Colosseum...
Players level 17? and above may take up the challenge to win limited animals by winning a series of battles over a set period!
By winning consecutive battles, players increasingly gain 'winning streak' points which can earn bonus prizes and reduce the waiting time between battles.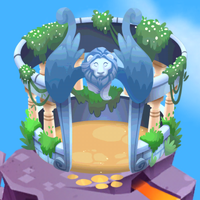 "

"Exercise your animals by battling in the Colosseum! Earn prizes with your best battlers and get bonus gifts for winning streaks. Earn enough of certain prizes to unlock animals."

"



 

— Game Description 
Ad blocker interference detected!
Wikia is a free-to-use site that makes money from advertising. We have a modified experience for viewers using ad blockers

Wikia is not accessible if you've made further modifications. Remove the custom ad blocker rule(s) and the page will load as expected.