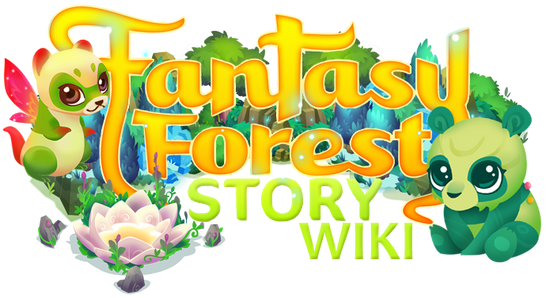 Want to help out? Check out the To Do List for things that need done.
Fantasy Forest Story is a mobile application developed by TeamLava for the iOS and Android devices. It may be downloaded for free from the Apple App Store and played on the iPod Touch, iPhone, and iPad or the Google Play Store and various Android devices.
This wiki is in progress!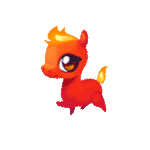 Fantasy Forest Story Wiki is a player gathered information site with no affiliation to Storm8 or Teamlava.

*** Need some clarifications on this wiki's policies? Take a look at our Rules and Code of Conduct. ***
Quick Links

  Neighbors - Use this page to find Storm8 IDs.

  Eggs - This page is to identify eggs.

  Goals - Find a list of in-game goals here.

  Animals - This page is to identify animals by type.

  Breeding Calculator - Use this program to explore different breeding possibilities or results.

*** For more link options, use the navigation toolbars at the top of the page! ***

Bulletin Board
Announcements
July 14th 2017
The Doodle Poodle has been released!
Check out the Doodle Poodle in The Arena!

Administration
The current administrators of the Fantasy Forest Story Wiki are as follows:
If you need any support or guidance in regard of the Fantasy Forest Story Wiki, please visit an administrator's profile page.
Featured Artical
"

"The Stripes can't resist a good party! This curious critter is drawn by the sounds of laughter, and its sensitive ears can pick up merriment from miles away. Naturally, the brilliant colours of a Stripes' mane make it the life of any party it comes across."

"



 
— (see more) 
Ad blocker interference detected!
Wikia is a free-to-use site that makes money from advertising. We have a modified experience for viewers using ad blockers

Wikia is not accessible if you've made further modifications. Remove the custom ad blocker rule(s) and the page will load as expected.